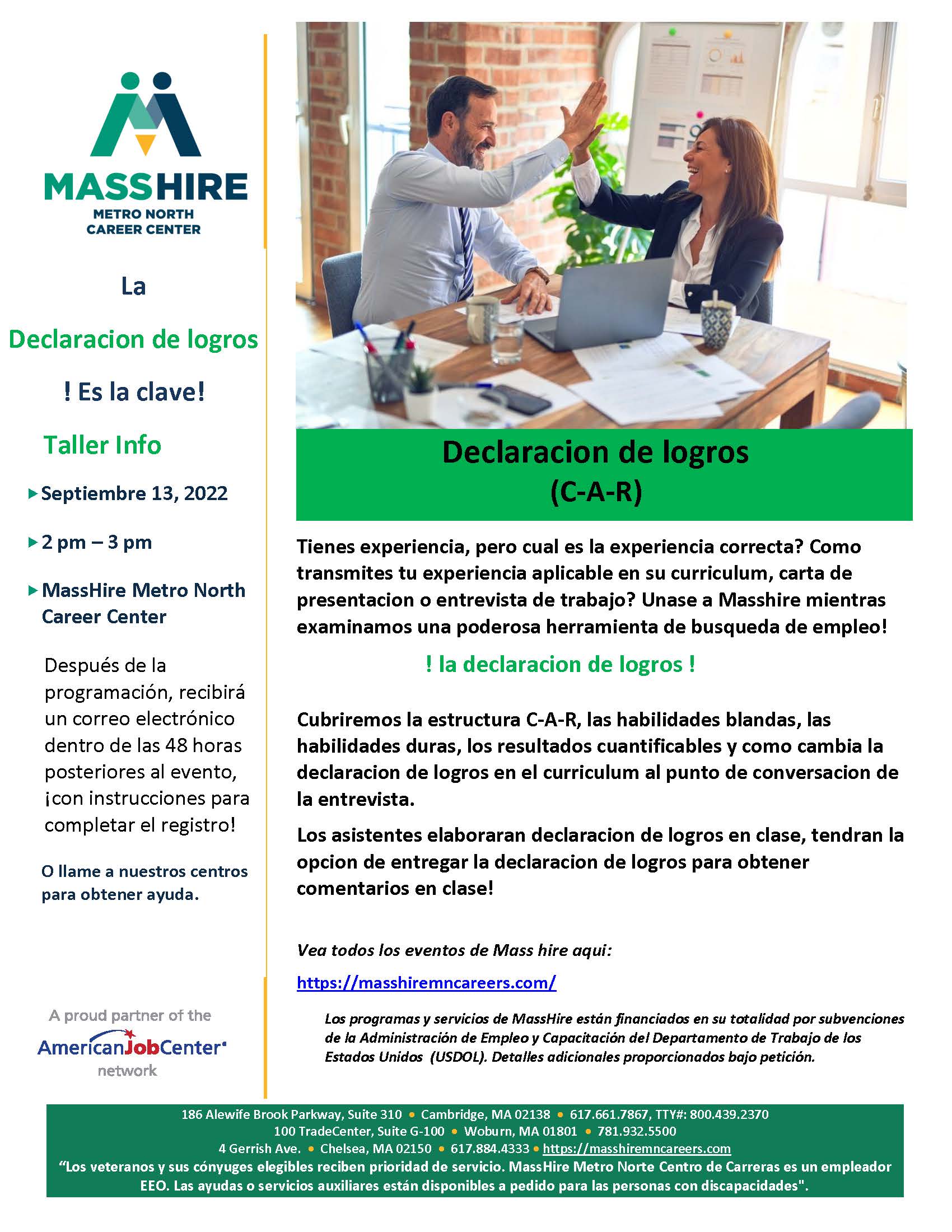 Declaracion de logros – CAR/STAR
September 13, 2022 @ 2:00 pm

-

3:00 pm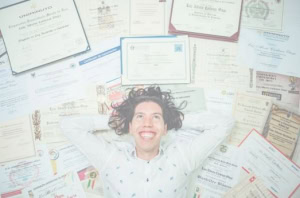 Tienes experiencia, pero cual es la experiencia correcta? Como
transmites tu experiencia aplicable en su curriculum, carta de
presentacion o entrevista de trabajo? Unase a Masshire mientras
examinamos una poderosa herramienta de busqueda de empleo!
! la declaracion de logros !
Cubriremos la estructura C-A-R, las habilidades blandas, las
habilidades duras, los resultados cuantificables y como cambia la
declaracion de logros en el curriculum al punto de conversacion de
la entrevista.
Los asistentes elaboraran declaracion de logros en clase, tendran la
opcion de entregar la declaracion de logros para obtener
comentarios en clase!
*You will be given time during the session to create your own accomplishment statement. Time permitting, it will be reviewed and suggestions will be made in class! No names will be shared.
We're delighted to have you join us online. Registration for this event will close 2 business days prior to start time. After signing up in Jobquest, you'll receive an email from plopez@mhmncc.com that will provide directions on registering in Webex for the event 24-48 hours prior to the event.
Please register 24 hours prior to event. Webex is the virtual platform Metro North Career Center uses.
Share This Article