Excel IF & VLOOKUP
October 5, 2021 @ 10:00 am

-

11:30 am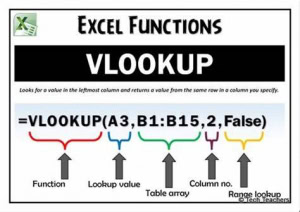 Register in Jobquest
Be Proficient Using IF & Vlookup Functions!
Join The Live Excel Training
See A Demonstration & Ask Questions!
Learn These Very Powerful Excel Lookup Tools!
Test Conditions and Find Results!
We're delighted to have you join us online. Registration for this event will close 2 business days prior to start time. After signing up in Jobquest, you'll receive an email from jromano@mhmncc.com that will provide directions on registering in Webex for the event 24-48 hours prior to the event.
Please register 24 hours prior to event. Webex is the virtual platform Metro North Career Center uses. Detailed instructions
Share This Article